According to your budget, we'll assist you in finding an appropriate accommodation. Please bear in mind that for hospitality internships, the accommodation is provided by hotels. In most cases, interns live inside the hotel (guest rooms) in a shared room with other foreign interns. Some hotels rent 2 or 3 bedroom apartments outside of the hotel and place their interns there. Those apartments are usually very close to the hotel. In 60% of cases, interns live inside the hotel.
For other programs, including internships , teach & travel and Chinese classes, the accommodation is not provided by the host company or school. In that case, we assist the candidate in finding a suitable accommodation not far from their work place.
We offer few options to our candidates:
1. Apartment stay (recommended)
Subway Map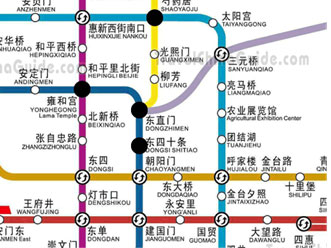 We suggest a few locations to our candidates: Dongzhimen, Dongsi Shitiao, Yonghegong (Lama Temple), and Shaoyaoju (for those working in the north). Those are foreigner-friendly places with lots of restaurants, cafes, foreign and Chinese supermarkets, and plenty of bars and clubs. Dongzhimen and Dongsi Shitiao are favorite places for foreigners as they are in the middle of Sanlitun (the most popular area for night-life) and Gulou (also a popular area for foreigners with lots of alternative bars).
A private room in such apartments costs from 2.800 – 3.300 CNY per month. Usually, the shortest period of stay shouldn't be less than two months. Candidates need to pay two months in advance and a deposit of one month's rent.
Most of the apartments have two bedrooms, a living room, a kitchen and a toilet. Rooms are occupied by a single tenant and, in fewer cases, by a couple. There is a single or double bed in the rooms and most of the rooms have an air conditioner and a desk.
More or less, the apartments are according to Western standards. Please bear in mind that the toilets might not be as good as in the Western countries and there are usually no tubs or shower cabins.
2. Hotel stay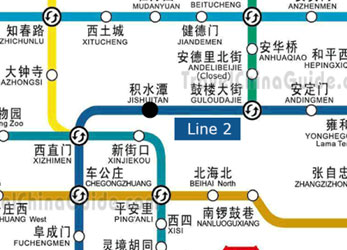 Alternatively, you can live in a 3-star hotel for 6.000 CNY per month during the summer or 5.500 CNY per month during the winter. The minimum stay is one month. A deposit of 500 CNY is needed. The hotel is located close to Jishuitan subway station.
3. Homestay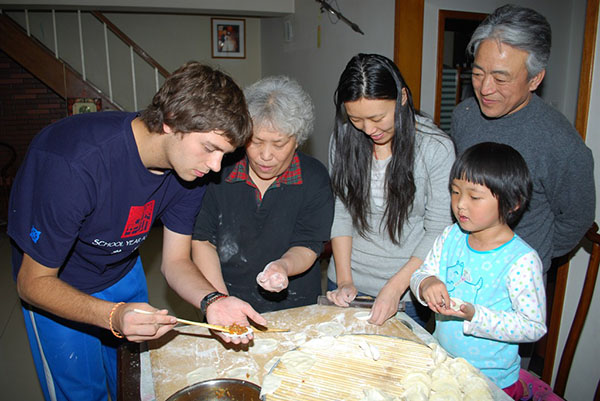 We can arrange a homestay with a Chinese family. It is a perfect choice if you want to immerse yourself into the Chinese culture or if you want to learn the Chinese language. You can participate in daily activities, like cooking and shopping and become familiar with the Chinese way of living. You will have your own private room, which is equipped with a bed, an air conditioner, and a desk.