TEACH ENGLISH IN CHINA
Who participates in the program?
People come to China to teach English for various reasons! Some people find it challenging, and others have adventurous spirits, want to earn money, explore the Asian culture, or simply want a change.
Why participate in the program?
If you have never been to Asia, this is a perfect opportunity for you to do it through the Teach and Travel program. You can use the opportunity of living in China to explore the Chinese culture and visit other exotic countries (Thailand, Vietnam, Philippines, etc.). Also, it is a great opportunity to make personal and professional contacts.
What do you get?
Most of the schools we cooperate with provide a salary of around 13.000 RMB (2050 USD) per month, work visa, insurance and flight ticket remuneration. Please check the list on the right side of the page to see what is included in our fee.
Procedure
Application form (In order to apply, you must fill in the online application form).
Interview (Once we receive the application form, we will schedule an interview with our staff).
Eligible candidates are required to do a demo teaching video (we'll send you examples).
The candidate might be asked for an additional interview with the school.
Invitation letter for visa and arrival preparations.
Accommodation
We'll assist you in finding accommodation. We usually suggest two types of accommodation: a shared apartment with other foreigners and hotel stay. Apartments are located in foreigner-friendly neighborhoods. A typical apartment has a living room, 2 bedrooms and a toilet. The average price for a room is around 3.000 CNY per month. Alternatively, you can live in a small Chinese-style hotel. The price of living in the hotel is 3.600 CNY per month. Rooms have a bed, TV, air-conditioning and a private toilet. For more information, please visit our accommodation section.
Available Cities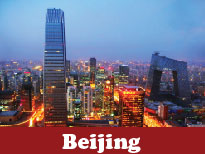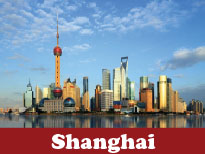 [Total: 42 Average: 4.7/5]
Requirements
The program is open for native and non-native English speakers aged 23-50 years old. To participate in the program, knowing Chinese is absolutely not necessary. Most of the schools we cooperate with work with pre-school children. During the class, foreign teachers are frequently visited by bilingual Chinese staff to assist in the teaching.
According to the new visa policies, every candidate needs to bring a Certificate of No Crime Conviction from their home country and original university diploma (any major). Once in China, the candidate needs to do a health check (we'll assist with this procedure).
included
Placement
Visa Assistance
Airport Pick Up
Salary
Pre-departure Consultation
Police Registration Assistance
Bank Account Opening Assistance
Social events

*

Excursions

*

SIM Card

*

Transportation Card

*

Support
Certificate upon completion
*available only to interns in Beijing
Program Fee
Native speakers
FREE
Non-native speakers
Months
12
EUR
900

USD

1010