AU PAIR IN CHINA
What is an "Au Pair"?
Taken from the French language, the term "au pair" translates as "at par," (or "equal to"), and refers to a foreign assistant to a family. Essentially, an au pair is typically a young person who resides with a family in a foreign country and provides assistance with housework and childcare in return for room and board. Many times, an au pair is also provided with a regular allowance for living expenses as well.
Not to be confused with a typical domestic employee, the relationship between an au pair and the hosting family is usually symbiotic, as the family receives nearly free help, and the au pair has a chance to learn a new language and the customs of a new country, all from the safety of a stable home. The family is expected to treat the au pair as an equal member of the family, which is why the term "au pair" was initially chosen.
With regards to Chinese culture, many times young Chinese citizens were sent overseas to reside with families who adopted Chinese children, as a resource for ensuring the families were able to understand their children. In modern times, Chinese culture has grown to need au pairs of their own. Au pairs in the home in China can help children learn English early-on as well as provide room for Chinese mothers to return to work after childbirth.
What do you get?
Au Pairs will be provided with a single room at the host family house, 3 meals per day, a stipend of 3.000 – 4.000 RMB per month and Chinese classes. Please check the list on the right side to see what else is included in our fee.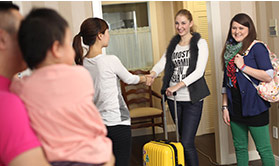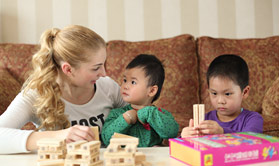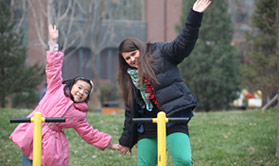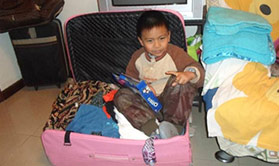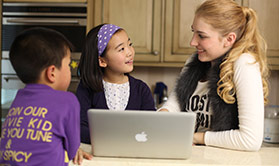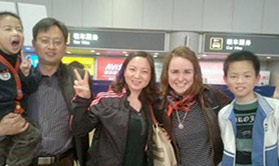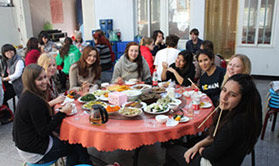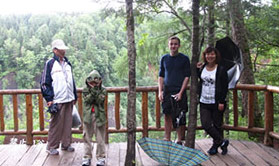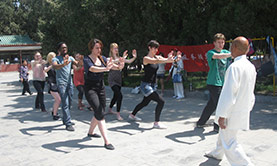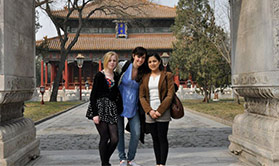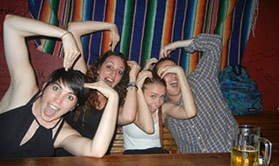 Procedure
Application form (In order to apply, you must fill in the online application form).
Interview (Once we receive the application form, we will schedule an interview with our staff).
Deposit (Eligible candidates need to pay a deposit of 200 EUR (230 USD) in order to secure the placement).
Offer (After the deposit payment, we will start searching for a suitable family according to your requirements).
Arrival (Once the placement is confirmed, we will provide you with all necessary information regarding your arrival in China).
Available cities
[Total: 39 Average: 4.9/5]
Requirements
Between 18-29 years old
Emotionally and mentally mature
Open-minded
Fluent in English, without a distinctive accent
Physically and mentally healthy
Clean criminal record
Penchant for working with children
Interest in experiencing China
included
Visa Letter of Invitation
Fees paid for extension of a normal Visa
Pick up upon arrival at Airport/Train
Local registration assistance as needed
Minimum 8 class hours (45 minutes/ per class hour) of Chinese per week
(For beginners, classes begin two weeks after arrival; class schedule subject to change for special occasions)
Emergency support
Personal coordinator, assigned through program
Welcome package including Metro card and/or SIM card
(Please note, these cards are to be returned following program completion.)
Orientation program upon arrival
Program-organized activities
Monthly Newsletter
Basic Health and Accident Insurance
Quarterly Bonus (up to 1000RMB)
Letter of Recommendation
Certification of program completion
Chinese Language certificate
Reimbursement for flight costs (Dependent upon length of stay)