Klara from Germany talks about her experience
When I was in my final year, I had already started to find places where I could get my internship in marketing. One of my teachers advised me to get my internship abroad, as the internship experience in a foreign country is always a good thing to add to your CV once you are done with your education. I started to look for countries where I could get my internship in marketing. As China is often making headlines in news nowadays, I decided to visit China for my internship. Described as the "new land of opportunity" by AsiaOppo, the Beijing-based recruitment agency that helped me with every step until I am was with my internship in China, I found my experience much more than just a visit to a land of opportunity.
The visit to China was just like an adventure for me, but it became an educational as well as inspirational time of my life. AsiaOppo also made it possible for me to enjoy my time in China, as it contributes in every way possible in keeping everything related to my stay and internship smooth and without any hassle. They have a great team that is ready to deal with your every concern and provide an answer to your every question. Thank you, AsiaOppo for answering hundreds of my questions and dealing with me patiently.
China is growing in every field of life, and you can feel this right from your first step in China until you leave. Asiaoppo found a company for me that is a popular name in marketing and consultancy. They offered me multiple options in the field of marketing that fit my educational background and discussed my options in detail. At last, I chose a company that is a global name and looks like a market leader in China.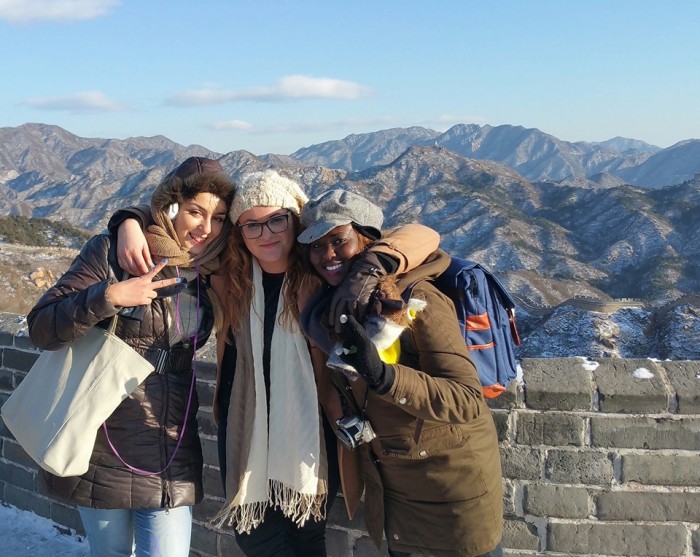 My six-month experience in China was incredible. I loved the Mandarin language and also learned a bit from my colleague at my office. It was a rich, educational experience that also was a bit spiritual for me. I met people from different cultures, as China is becoming a popular place to visit for people from all around the world. Beijing is full of foreigners, and you can easily find people from your own country. Even though you may find yourself in a different culture and at other side of the world, in many ways, today's Beijing is almost similar to Europe. The business is booming, and with lot of business activities going on, there were numerous opportunities for me in China to learn more about marketing and my job. Beside your basic internship, the city is also a popular tourist place. There are a number of historical places as well as fascinating, newly built buildings that represent the modern face of China. You can always find some time to visit these places outside of your day job.
I have a plan to visit China with my family in the coming year on vacation, but this time as a tourist. At last, I recommend everyone who is planning to visit China for an internship to contact AsiaOppo if you really want to enjoy your time in China with peace of mind.